Overview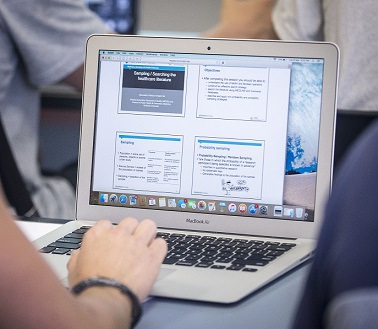 The biomedical sciences help us understand disease: how it occurs; what happens; and how we can control, cure and prevent it. Breakthroughs in biomedical science improve the quality of people's health and lives.

A biomedical sciences degree opens up career opportunities in biotechnology, the pharmaceutical industry, research centres, product development and technology.

Biomedical science is an interdisciplinary area of study and includes aspects of anatomy and developmental biology, biochemistry, cell biology, clinical medicine, epidemiology, genetics, immunology, microbiology, molecular biology, pharmacology and preventive medicine, and physiology. Electives allow you to design a specialised program around any of these areas, or you can choose units from other faculties to broaden your horizon. Whatever your choice, you will gain the skills you need to understand and investigate human biology and make a difference to human health in a wide variety of career paths. You may also progress to a research-based honours year where you could combine your biological expertise with clinical epidemiology.
SPHPM exclusively teaches the public health and epidemiology content into the biomedicine degree.
The relevant units are:
Elective Study
Like public health? You may interested in studying one or more of the following units in your elective stream:

First year (2017)
PBH1102 - Introduction to communicating health
PBH1103 - Introduction to health policy and politics
PBH1104 - Global health: Opportunities and challenges

Second year (2017)
HSC2062 - Communicating health
HSC2092 - Community development and partnership
PBH2001 - Foundations of epidemiology
PBH2002 - Foundations of biostatistics
PBH2006 - Treatment and technologies
PBH2107 - Public health and ethics short international program
Third year (2017)
BME3032 – Introduction to the health system
BMS3990 – Action in Biomedical Science: SPHPM project
HSC3001 - Health, law and ethics
HSC3011 – Contemporary health challenges
HSC3041 - Disease prevention and control
HSC3102 - Environmental determinants of health and disease
Careers and Further Study
Future Career Opportunities
As a graduate from the Bachelor of Biomedical Science, you may find work in the hospital and medical sector including roles such as: medical diagnostic laboratories; secondary and tertiary teaching; media and communications; and the government sector in such areas as health promotion and health economics. By undertaking the public health units in the Bachelor of Biomedical Science you also open yourself to a career in public health.


Further Study/Pathway options
You may choose to continue your study with a postgraduate course. For information on SPHPM postgraduate courses, please click here.
How to apply
Semester one (February)
Applications should be made online through the Victorian Tertiary Admissions Centre.
For applications Direct to Monash
Apply directly to Monash with this course code: M2003