Book launch for Social Worker
Late in 2016, The Department of Social Work's Associate Professor Philip Mendes launched his book "Young people transitioning from out-of-home care: International research, policy and practice" co-edited with Pamela Snow from LaTrobe University. Professor Dorothy Scott from UniSA launched the book for Pamela Snow and Philip. A wonderful achievement.
---
Social Work represented at breakfast event
Susan Baidawi from the Department of Social Work recently spoke at the Victorian Legal Aid breakfast.
Susan spoke about Australian and international laws for out-of-home care and how Victoria is placed. She highlighted that this reform focused on a relatively small number of young people, making it affordable and realistic to implement.
---
Jewish Communal and Institutional Responses to Child Sexual Abuse: a Critical Review of the Literature
Philip Mendes and colleagues have published the monograph titled 'Jewish Communal and Institutional Responses to Child Sexual Abuse: a Critical Review of the Literature'. Download pdf file.
---
Collaborative Interprofessional Health Care in Vietnam
Recently Charles Sturt University celebrated 25 years of social work education and its ongoing commitment to the provision of social work to rural and regional areas. The head of the Social Work Department, Professor Margaret Alston, was invited as a keynote speaker to present an overview of the development of social work at the university and across the region. Professor Alston, who began her academic career at CSU, was a critical figure in the development of the program in 1991. While she had been part of the social welfare program previously on offer, the move into social work was facilitated by the commitment and foresight of a small group of CSU academics and local social workers.

The group overcame a number of challenges before the program was approved by the university, the professional body and the wider social work community. The program captured the imagination of local people and was from its beginnings a very popular program. Hundreds of social workers owe their education to CSU and many attended the 25 year celebration.

Professor Alston went on to be appointed Professor of Social Work at CSU in the early 2000s before relocating to Monash in 2008. The celebrations were a fitting tribute to her contribution, to the ongoing commitment to social work at CSU and to the widespread community support across the regional areas served by the university.
---
Social Work book success
Congratulations to the Department of Social Work's Philip Mendes who has been busy writing two books.

"Young people transitioning from out-of-home care: International research, policy and practice", is co-edited with Pamela Snow from LaTrobe University, and published by Palgrave Macmillan, October 2016. The book is to be launched in December.

His second book, titled "Australia's Welfare Wars 3rd edition", published by New South Press, is due to be released in February 2017. A great effort Philip!
---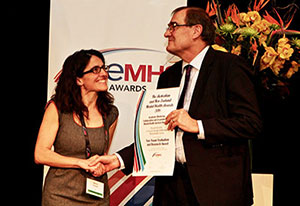 Senior lecturer wins award for service to mental health
Academic Dr Melissa Petrakis has won a research award in the 2016 TheMHS Awards program for service to mental health.
Dr Petrakis won The Tom Trauer Evaluation and Research Award. It was given in recognition of Academic mentoring, collaboration and co-production in mental health services research.
It was one of eight Awards made in the Service and Program categories, three for Exceptional Contribution, three for research and four for Media.
The Award was announced last month at the Annual TheMHS Conference held this year in Auckland, New Zealand.
Kevin Allan, Mental Health Commissioner, Office of the Health and Disability Commissioner, New Zealand, presented Dr Petrakis with her award.
It acknowledges excellence in the way Dr Petrakis approached research and championed co-design, co-production and co-authorship, with an emphasis on questioning and learning together, combined with respectful mentoring.
Dr Petrakis has worked in mental health services and programs for 20 years, the first decade as a clinician and the second as a practice-based researcher. She has engaged in extensive collaborative research with people with lived experience of mental illness and their families, with interdisciplinary staff within clinical services, and with programs and staff across the community support services sector; evidenced by 37 publications (including 16 as first author).
She has delivered over 60 national and international conference presentations. Her strengths-based mental health research contributed to a Silver Award at TheMHS (2011) and 'Highly Commended' at the Victorian Public Healthcare Awards (2011); and the co-production approach received a 'Special Judges' Commendation' at TheMHS (2013).
The MHS Awards are presented every year by TheMHS Learning Network to recognise and encourage best practice, excellence and innovation in mental health service delivery. The Awards have been made annually since 1992.
The MHS Conference is the largest mental health and addiction services conference in Australia, New Zealand and the Pacific. TheMHS aims to promote positive attitudes about mental health and mental illness, and to stimulate debate that challenges the boundaries of knowledge and ideas about mental health care.
---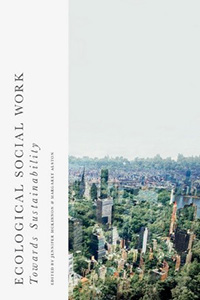 New book for Head of Social Work
Congratulations to Professor Margaret Alston who has recently published a new book. "Ecological Social Work Towards Sustainability" challenges social workers to rethink the significance of environmental factors on wellbeing.
It introduces notions of sustainability, social development, social and environmental justice, and includes chapters from leading social work writers across the globe who are writing about environmental justice in the context of their own countries and circumstances.
The book draws together the framework for social work practice that acknowledges the global challenges resulting from climate changes and environmental disasters.
---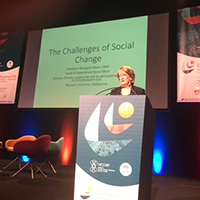 Australian Climate conference
Professor Margaret Alston recently attended the National Climate Adaptation Conference hosted by CSIRO and the National Climate Change Adaptation Research Facility (NCCARF) at the national convention centre in Adelaide.
The conference brought together scientists, social scientists and various other disciplines to discuss the latest research on climate change. There were approximately 2000 attendees and Margaret's contribution was to give the plenary keynote on social implications of climate changes.
---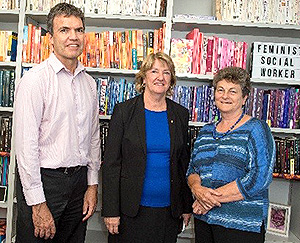 Social Work resource library
The Department of Social Work recently opened the Robyn Mason Library in honour of Robyn, who recently donated her professional library to the staff and research students.
Dr Robyn Mason joined the Department of Social Work at Monash in 2009 after a career which involved secondary teaching, social work practice and community development in rural Australia and overseas. Robyn's focus was on women and the services they used, sexual assault and other violence against women, Aboriginal and Torres Strait Islander communities, rural practice and feminism. Prior to teaching at Monash, Robyn had taught and researched at the University of Ballarat (now Federation University), the University of Melbourne and at Charles Sturt University. An unyielding commitment to human rights and social justice have guided Robyn's practice and the way she has lived her life. Robyn's passions have been her teaching and watching students learn and develop into confident, knowledgeable social work practitioner-researchers. Books and literature have also been central in her life and over many years she has built a magnificent collection of texts, reports and foundational documents.
The Social Work department are delighted to have this amazing resource and to have a room dedicated to feminist social work study and quiet reflection.
---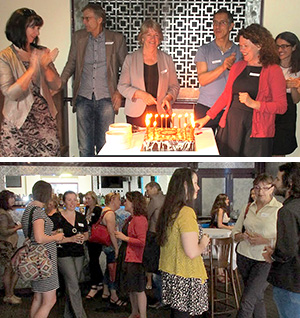 Alumni Event
The first social work Alumni event for 2016 was held March 3rd at the College Lawn in Prahran.
It was a great opportunity for people to network, catch up with former colleagues and staff and to meet new Alumni and social work departmental staff. A number of past students and staff from across the 42 years of Social Work at Monash attended the event.
Everyone was officially welcomed by our Head of Department Professor Margaret Alston. Professor Christopher Trotter entertained us all with a most amusing presentation about the research he has been undertaking over the course of his career, and Dr Grace Brown spoke about the opportunities associated with becoming a field educator.
We celebrated the 42nd year of social work at Monash with a magnificent cake, blew out the candles and at the suggestion of past students present, we sang Happy Birthday.
After the formalities Alumni and staff spent a pleasant time chatting over wine and canapes, with soft live music in the background.
We have begun to plan a number of future events for 2016. To ensure you receive notification of upcoming professional development opportunities and events please make sure you are a member of the Social Work Alumni community. You can join here: https://community.monash.edu.au/update and stay connected via alumni e-news and announcements. Graduates wishing to offer student placements should contact the Partnerships Manager, Lesley-Caron Veater at Lesley.Veater@monash.edu
---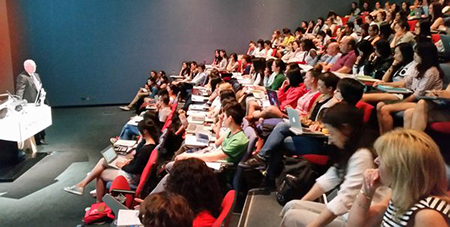 The Student Social Work Association Monash [SSWAM] recently hosted a major presentation with Julian McMahon Barrister for the Bali 9's Myuran Sukumaran and Andrew Chan.
Take 'truth to power' was the social justice message presented by Julian McMahon to an audience of 300 Social Work students at Caulfield recently. Julian told the audience that he has worked for years in many different countries trying to save the lives of clients who wait on death row. When asked how he was able to negotiate the complexities of foreign law and government restraint he said he takes 'truth to power' using reason and logic to get better living conditions for his clients.
How are you able to cope in your personal life living with such huge personal pressure students wanted to know 'I seek help for myself' anyone should do this today to get work life balance. My family life is very important to me so this is how I am able to cope 'I talk to someone', and you should too in the work that you will do 'it just makes sense' he said.
Julian said that Social Workers are in many different fields providing therapeutic assistance for people better social justice for society's disadvantaged and assisted his work in Bali's Kerobokan prison. They helped gain the right for Bali 9 prisoners Myuran Sukumaran and Andrew Chan to use space in the prison to teach art and English helping prisoners towards a better life. As a result acclaimed Australian artist Ben Quilty became a regular visitor and great friend to Myuran and shared his teaching talent with other prisoners at the goal. Students agreed that Julian McMahon's presentation inspired them in their future discipline as Social Workers.
---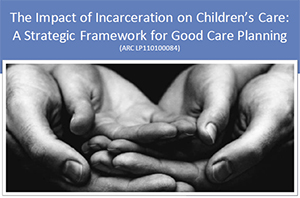 Report on "The Impact of Incarceration of Children's Care: A Strategic Framework for Good Care Planning"
To read the full report click here
---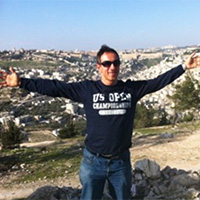 Philp Mendes - Celebrating Success
Associate Professor Philip Mendes has recently completed two new books. They are: Young people transitioning from out-of-home care: International research, policy and practice co-edited with Pamela Snow, and published by Palgrave Macmillan in October 2016, and a third edition of his well-known social policy textbook, Australia's Welfare Wars, to be published by UNSW Press in December 2016. Additionally, he has commenced writing a new book titled Empowerment and Control in the Australian Welfare State: A critical analysis of Australian social policy since 1972 to be published in late 2018. Philip is also a regular invited keynote speaker to academic and policy forums on young people transitioning from out-of-home care, and more generally the future of the welfare state.
---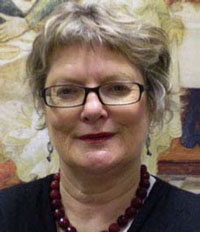 Celebrating Success – Social Work
Rosemary Sheehan, Professor in the Department of Social Work has been appointed to the ARC College of Experts. The College plays a key role in identifying research excellence in the ARC National Competitive Grants Program, moderating external assessments and recommending fundable proposals. The College also assists the ARC in recruiting and assigning assessors and in implementing peer review reforms in established and emerging disciplines, as well as interdisciplinary areas.
She has also recently been appointed to the Editorial Boards of Australian Social Work and the Howard Journal of Crime and Justice (UK), the Journal of the Howard League for Penal Reform.
---
Early Career Research Publication Award
As mentioned in the previous newsletter, Social Work Department's Dr Melissa Petrakis has won the Early Career Researcher's publication award in the Social and Educational Research category for her research on consumer measures in research co-production with people experiencing severe and persistent mental ill health, as published in Asia Pacific Journal of Social Work and Development journal last year.

Her research fills an important gap in health services research literature in determining appropriate ways to enact state and commonwealth frameworks to achieve recovery-oriented practice in mental health service provision. As well as coordinating the undergraduate and Masters units in Health and Mental Health within the Social Work department, Melissa is also a Senior Research Fellow in Early Psychosis and Mental Health with the Mental Health Service at St Vincent's Hospital (Melbourne). Her expertise in evaluating suicide prevention initiatives and early psychosis interventions in clinical and community settings is recognised internationally.

Melissa's research comprised the piloting of 2 measures to evaluate the recovery-orientation of mental health services with people with severe and persistent mental illness receiving integrated and co-ordinated care through the Adult Mental Health Reform Initiatives in Victoria.

This was a service delivery partnership between clinical and community services (with Mind Australia), and a research partnership between consumers (with lived experience of mental illness), clinicians, management and research academics. "We sought to include people not as research subjects but as respected research collaborators with expertise by experience; people who are often marginalised and socially excluded in our society," Dr Petrakis said.

"Our findings confirm that people are experiencing positive changes in recovery-oriented practice in mental health services, with individualised goal setting and monitoring, practical assistance and encouragement, yet that there is still more to be done to support people in the areas of variety in treatment options, contributing to advisory boards, and support regarding sexuality, spirituality and intimate relationships."

Congratulations Melissa!
---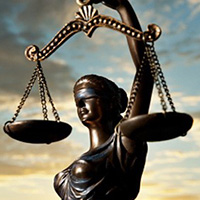 Social Work Students at Women's Legal Service Victoria
Four Monash University Social Work students are currently undertaking their placements at Women's Legal Service Victoria (WLSV) in Melbourne. This organisation works with women facing significant barriers to justice, primarily with issues arising from relationship breakdown and violence against women. The placement is a pilot project and the students have developed a model and are trialing social work provision at the service. The project seeks to enhance the existing legal service and provide an integrated holistic support model for the benefit of women who are clients of the service. So far, social work students are gaining useful community service and legal sector experience, as well as working with a diverse range of clients and professionals and also contributing their ideas and skills to the organisation.
The Social Work Service is delivered by social work students under the supervision of an experienced social worker provided by the Monash University Social Work Department. The student social workers have been supporting clients with their particular needs including; information and referrals, assessments, problem solving, advocacy, court support and preparation and counselling. The Social Work Service pilot project runs between October and December 2015.
---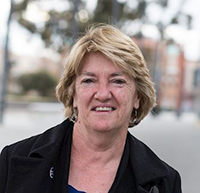 Farming women in Australian agriculture - an interview with Margaret Alston
Margaret Alston is an academic at Monash University and has authored several books that focus on the role of farming women in Australian agriculture. She has argued that Australian farming women have been neglected, ignored and silenced in mainstream narratives about rural Australian life and she has urged media, government and researchers to take more notice of what she calls the 'hidden heart of rural Australia' (1995). Margaret was active during the Rural Women's Movement of the 1980s-1990s and her academic works have directly informed policymakers and encouraged rural women to continue lobbying and networking. She has been involved firsthand with a number of rural women's networks including the Women on Farms Gatherings, the Foundation for Australian Agricultural Women, and the Rural Women's Policy Unit.
For the full article click here