Governance
The School Executive is the primary decision making body of the School. There are five functional areas of responsibility for school activities and each is represented by a director and a manager. Together with Head of School, Deputy Head of School and Heads of Discipline, they comprise the School Executive; the forum for overall coordination of staff, activities and resources.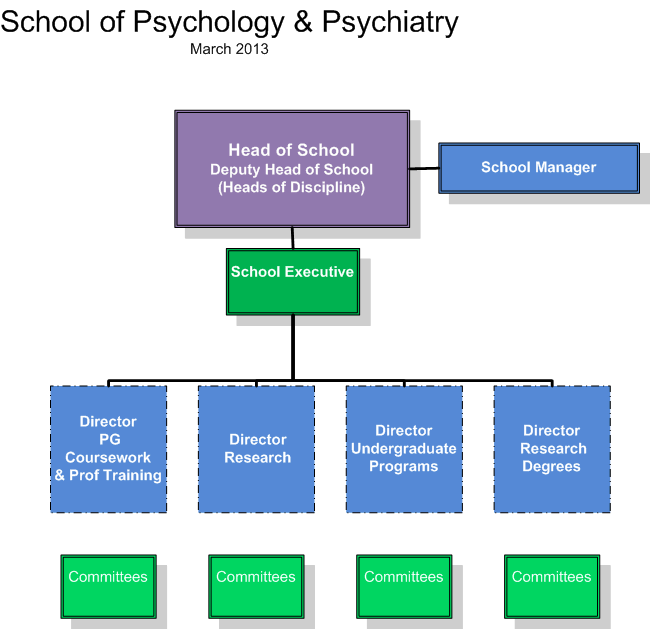 Undergraduate Programs Leadership Team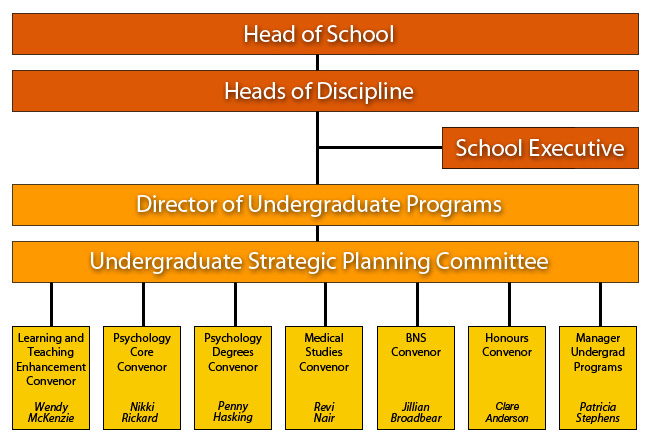 Professional Staff
The School's professional staff are responsible for operational activities across each of the Directorates and provide central services such as Finance, HR etc. All professional staff report through to the School Manager.