Psych: Bachelor of Behavioural Neuroscience
Understanding how the brain works is the last great frontier of modern medicine. Behavioural neuroscience is a cutting-edge biomedical discipline that explores the biological bases of behaviour and cognition. The Bachelor of Behavioural Neuroscience is a specialised undergraduate degree with a multidisciplinary program that provides students with a unique opportunity to study behavioural neuroscience in combination with psychology and the biomedical sciences.
Behavioural neuroscientists seek answers to questions such as:
What brain processes underlie mood and emotions?
How does the brain allow us to learn, speak and have a personality?
What prompts us to eat, sleep and fall in love?
What happens to the brain as we age?
How do environmental toxins affect brain development and behaviour?
What are the causes of Parkinson's, Alzheimer's and Huntington's diseases?
What are the biological mechanisms that make us vulnerable to drug addiction?
Graduates will have a thorough understanding of the biochemical, anatomical and physiological bases of brain function and dysfunction, as well as a detailed knowledge of behavioural disorders and current therapeutic strategies. Graduates will also have practical laboratory skills, and via interaction with clinicians and patients, will have an appreciation of the importance of neuroscience in the treatment of neurological and psychiatric disorders.
In addition to their major in Behavioural Neuroscience, students may choose to complete the 60-point psychology major that is accredited by the Australian Psychological Accreditation Council (APAC). Alternatively they may choose for their second major to be in one of the other biomedical science disciplines.
The Bachelor of Behavioural Neuroscience degree is taught by staff throughout the Faculty of Medicine, Nursing and Health Sciences, including the School of Psychology and Psychiatry.
Studying Bachelor of Behavioural Neuroscience
Further information
How to apply
Content maintained by: ug.psych@monash.edu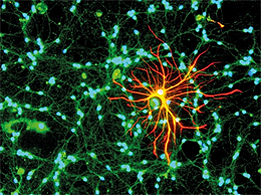 School of Psychology and Psychiatry
General Office,
Room 404, Building 17,
Monash University,
Wellington Road,
Clayton, Victoria, 3168
Course administrator
T: +61 3 9903 4955
E: pg.psych@monash.edu