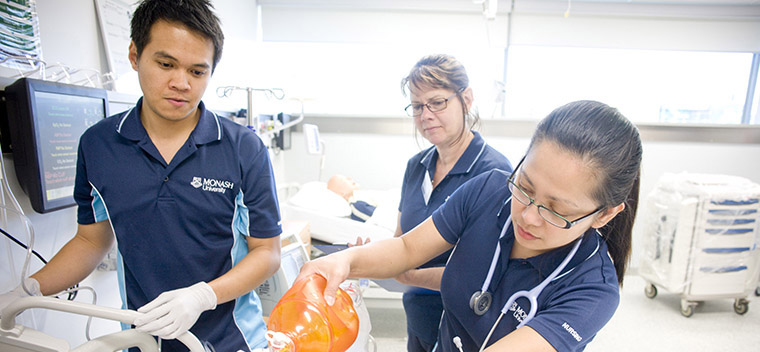 DON'T MISS OUT - CSP available for Master of Nursing Practice
Are you a biomedical science or paramedic graduate and are thinking about nursing as a career?

Then we want YOU!
We have a special opportunity available for entrance into our mid–year intake of the Master of Nursing Practice.

With a number of Commonwealth Supported Places (CSP) available for students to undertake this degree – there has never been a better time to switch disciplines and reap the rewards of becoming a highly skilled nurse.

The Master of Nursing Practice offers an effective blend of theory and practice. This two year course allows you to apply and reinforce knowledge quickly.

You will gain the knowledge and clinical skills to provide high quality nursing care. Once graduated you will have job opportunities in a diverse range of employment settings.

The Master of Nursing Practice is an entry to practice degree that offers a professional nursing qualification if you have already gained a non-nursing undergraduate degree.

So don't delay, send your expression of interest with your name, degree and date completed to sonm.comms@monash.edu and kick start your career today!