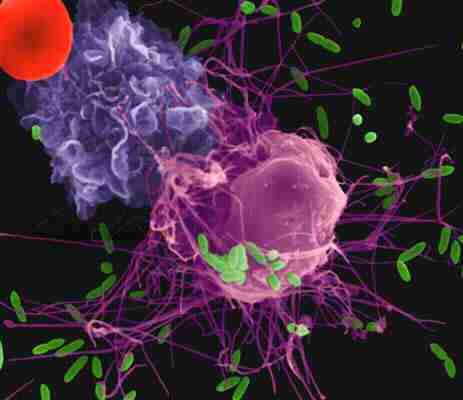 2012 Day of Immunology Primary School competition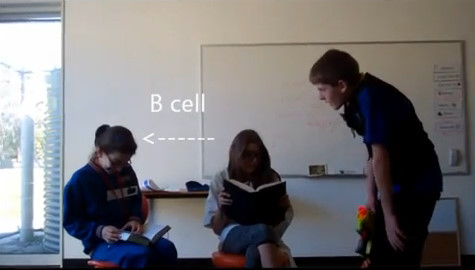 Above: Kananook Primary School video "Battle for the Bugs" which won the competition in 2012. 88.8 MB, 5.04 mins. See also 2011's prize winning video. Above right: Macrophage, photo courtesy Pure Health Systems.
The Australasian Society for Immunology, in conjunction with Victorian research institutes and Monash University, ran a competition, "Beating the Bugs", for primary school children as part of the 2012 International Day of Immunology activities. The competition ran for the first time in Victoria in 2011 (see link).
Congratulations to the 2012 winners, who were:
First: Kananook Primary School "Battle of the Bugs"
Second: Kananook Primary School, "Ten Heads Square"
Third: Shelford Primary School, "The Immune System Police"
The competition is not being run in 2013. When it resumes, it will be open to Victorian primary school children in Grades 3-6. It engages children in thinking about how their immune system defends them from 'bugs' (pathogens such as viruses, bacteria and parasites) and keeps them healthy. Children are asked to imagine the body at war with an invading pathogen and to depict this battle between the body's defences (immune cells) and pathogen. See flier for detail.
2012 Day of Immunology Primary School Competition coordinators
For further information
Many thanks to all the sponsors of Day of Immunology activities: